08/15/2012
Join us August 21st for Coconuts, Margaritas and Positive Mojo!
Join the Shepherd Center Society Nashville at 6pm on August 21st for a night of margaritas, food, tropical games, and fantastic prizes. All proceeds benefit Beyond Therapy patients, but fun is yours to keep! Email your RSVP for this event to
shauna_collins@shepherd.org
.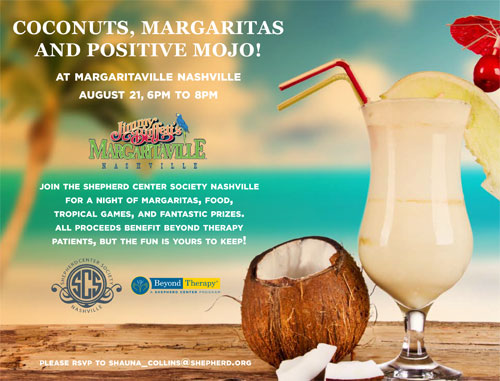 Back